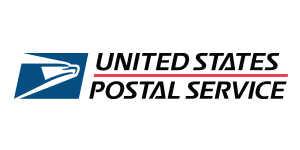 Welcome to the new year, Yea!!! We have lots of plans to add new items and categories to meet your needs. First of all though is the changes that need to be made because of USPS. Like past years we are seeing an increase in postage costs across the board that went into effect January 26th.
One of the big changes actually happened last year but I absorbed most of it. First class mail was changed, to go along with other postage, to zoned rates instead of a flat rate. Most of the sales here are decals which we ship first class in order to provide you with tracking and other benefits, instead of throwing in an envelope with a stamp.
I could go to calculated shipping for the decals but this would cause you to pay for shipping for every decal and I like, and im sure you do as well, offering all the decals you want for a flat rate. So yes I am going to continue that practice but need to find a rate that is in the middle for all zones rather than increasing prices on decals and making up the cost that way. For now I am going to try $3.35 flat rate on decals and see how that holds up but may have to increase this in the near future.
I am looking in to other options that may decrease shipping rates on all items and if one is found to be viable I will offer it as an option.
As always I appreciate each and every one of you that chooses to purchase from my shop
Thanks